Andy Warhol exhibition opens at Hull art gallery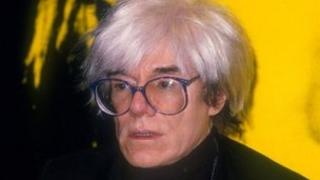 An exhibition featuring work from pop artist Andy Warhol has opened in Hull.
The show at the Ferens Art Gallery features 80 artworks spread across three rooms.
The works include portraits of celebrities and many of Warhol's advertising influenced pieces, selected from the artist's 40-year career.
Claire Longrigg, the Ferens' assistant curator, said she was "really, really chuffed" to be hosting the exhibition.
"It's really important to have this exhibition on our doorsteps and to not have to travel to all the way to London to see it," said Ms Longrigg.
"After the success of the David Hockney exhibition last year it's been really important for us to keep up the momentum and to get those big names to the gallery."
Warhol, who died in 1987, was one of the key figures in the art world in the 1960s and 70s.
He was famous for producing works featuring pop icons such as Marilyn Monroe and Elvis Presley, as well as images featuring everyday items like soup cans.
Last year, a self-portrait of the artist sold for £10.8m in London.