Rise in Hull stray dog numbers blamed on recession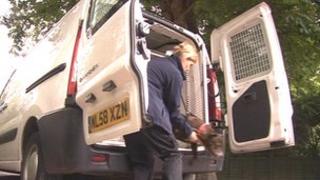 A 25% rise in the number of stray dogs being picked up in Hull in the past year is being blamed on the recession.
About 750 dogs were taken off the streets in the last 12 months, up a quarter over the previous year, said Hull City Council's dog warden service.
Emma Tindall, from the service, said dogs were being dumped as owners could not afford unexpected veterinary bills.
Owners considering abandoning their pet should always contact the dog warden service for advice first, she said.
"The conclusion we're coming to is that owners are putting their dogs out on the streets as strays because they simply cannot afford the bills," said Ms Tindall.
"A dog costs upwards of £1,200 a year. It can be quite an expense," she said.
Anyone thinking of buying a dog should make sure they were ready to take on unexpected expense before going ahead, she added.