Former Hull council boss returns after Nicola Yates resignation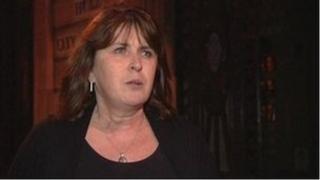 Hull City Council is bringing back a former chief executive to take charge of the authority following the resignation of Nicola Yates.
Ms Yates, who had been the council's chief executive since 2009, quit her £160,000-a-year post with immediate effect on Friday.
No reason has been given for her departure.
Darryl Stephenson will be appointed the authority's interim chief executive at a council meeting on Thursday.
He will initially be given a three-month contract.
The authority has not ruled out scrapping the chief executive role.
'Excellent job'
Councillor Steve Brady, leader of the Labour-controlled council, said: "We will be looking at some groundbreaking new schemes to move ahead on.
"The government are actually saying councils need to work together to cut their costs and so the more links we have got with neighbouring authorities, how we can share services, that's the way forward."
Mr Stephenson left the Guildhall in 1995 to become the first chief executive of East Riding of Yorkshire Council.
Mr Brady said Mr Stephenson was "highly experienced".
He said: "He's spent many, many years with the East Riding council, he has massive local knowledge with the business community and very good connections within government.
"I certainly think he'll do an excellent job in Hull looking at the many things that are facing Hull and some of the issues we need to resolve.
"This is a time when we can take stock, examine the options open to us for the future and determine our path going forward."