Hull caravan firm, Normandy Holiday Homes Ltd, in administration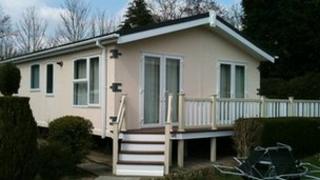 A Hull-based static caravan manufacturer has been placed into administration putting 25 jobs at risk.
Normandy Holiday Homes Ltd cut 19 jobs earlier in July as it tried to address a 40% drop in sales since 2011.
The administrator, Begbies Traynor, said further redundancies were inevitable.
The news comes less than a fortnight after Willerby Holiday Homes, also based in Hull, cut 193 jobs.
The company has manufactured static caravans and holiday lodges from a site at Bontoft Avenue in Hull for 25 years.
Andrew Mackenzie, from Begbies Traynor, said reduced sales due to the impact of the poor weather had been a major factor in the firm's collapse.
He added the business had a skilled workforce and a strong brand and was confident a buyer could be found.
"We are actively marketing the business for sale, however the reality of the situation is that further redundancies are inevitable as the business simply can't pay the wages of the staff at present," Mr Mackenzie said.
The Labour MP for Hull North, Diana Johnson, said: "There are around 25 workers whose future is now at stake and 19 have already been made redundant - all skilled private sector jobs that Hull desperately needs to keep."
Willerby Holiday Homes confirmed its job cut of almost a third of its workforce on 6 July, blaming what it called the tough economic climate.
The job losses come despite a government U-turn on introducing a 20% VAT rate on static caravans which manufacturers had claimed would damage the industry.
In May the government said instead a 5% VAT rate would be introduced from April 2013.