East Yorkshire MP wants waste incinerator plans abandoned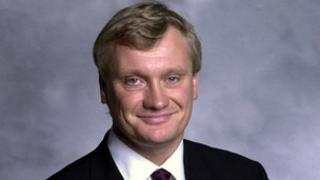 An East Yorkshire MP has called on local councils to abandon plans to build a waste incinerator.
Graham Stuart, Conservative MP for Beverley and Holderness, has written to Hull City Council and the East Riding of Yorkshire Council "urging them to rule out incineration in the future".
Mr Stuart said he was concerned the councils' waste disposal review had not discounted burning waste as an option.
The councils said they were still developing their waste plans.
In 2005 the two councils announced plans to build a waste incinerator at Saltend near Hull.
The project was put in doubt after it was announced last year that authorities' contract with the company involved, Waste Recycling Group (WRG), would come to an end in 2013.
Mr Stuart said: "The East Riding and Hull have made great progress in hitting recycling targets over recent years but I am concerned that their recent Joint Waste Plan Review has not discounted using incineration again in future."
The MP founded a campaign group called Hull and Holderness Opposing the Incinerator (HOTI), which protested against plans for the incinerator at Saltend.
In addition to writing to the two councils, Mr Graham has also co-sponsored an Early Day Motion in parliament, calling on the government to to ban the incineration of recyclable or compostable waste.
In a joint statement the councils said: "We are focused on increasing recycling and composting and encouraging the prevention of waste.
"There will be an opportunity for all stakeholders to respond to the Joint Waste Development Plan later this year and we welcome all views on technologies and proposed sites."