New Bishop of Beverley announced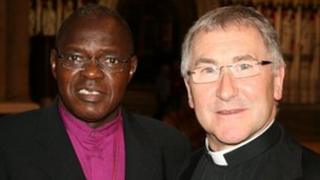 The Rev Canon Glyn Webster has been announced as the new Bishop of Beverley by 10 Downing Street.
He will succeed the Rt Rev Martyn Jarratt, who retires on 30 September.
Mr Webster is the acting dean of York Minster and has served on the General Synod since 1995.
He worked as a nurse at Blackburn Royal Infirmary before training for the ministry in Durham. He was Vicar at St Luke's in York for 11 years and a chaplain at York District Hospital.