Concerns over North Ferriby housing plans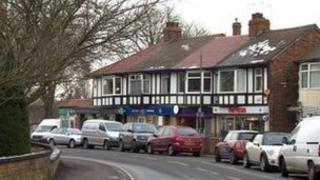 About 1,200 letters have been submitted to a council opposing potential new housing in an East Yorkshire village.
More than 500 homes, a care home and sheltered housing are proposed for a 37.72-hectare site in North Ferriby.
About 4,000 people live in the village and some are concerned the development will add "tremendous strain" on existing schools and medical services.
Developers said the proposal would include a new medical centre and the development would create 500 new jobs.
Peter Dykes, who is leading a campaign against the proposals, said: "Where on earth are 500 jobs going to be created here?
"Where are these people going to work? The figures just don't add up at all.
"The infrastructure won't be able to take it. It doesn't make sense.
"We've got a very pretty village here. This new development will destroy the character of this village. It's just not on."
'Valuable employment land'
Mr Dykes said a petition containing 600 signatures was handed to the council on Tuesday, in addition to the letters.
Ward councillor Julie Abraham represents the area and is supporting the campaign.
She said the Melton Fields site was originally planned for employment use.
"It's a lot of valuable employment land. This land has been earmarked now for jobs for many years. It's more important to keep employment.
"Schools in this area are already near to bursting point. [This development] is going to have a huge impact on local schools.
"Part of the development includes sheltered accommodation for elderly people and a 100-bed care home.
"Those vulnerable people are going to need a massive amount of support from health services so it's a big concern all round."
In a statement, developer St. Modwen said it understood the "concerns expressed by some residents and was seeking to balance these concerns".
"Our proposals are for a sustainable development, which includes a commitment to investment in social infrastructure, such as schools, healthcare and shops, which will also bring more jobs in the longer term."
East Riding of Yorkshire Council is expected to make a decision on the proposal on 5 March.