Grimsby arson-hit mosque thanks community with party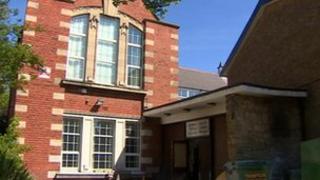 About 200 people have attended a party held by an arson-hit mosque in Grimsby to thank the community for its support.
The Islamic Cultural Centre on Weelsby Road was targeted on 26 May while a meeting was taking place in the building, just days after it had been damaged in a separate incident.
Imam Ahmad Sabik said they had since received lots of supportive letters, emails and phone calls.
Two former soldiers have been charged in connection with the attack.
Mr Sabik said: "The support we have found from our friends in the bigger community here in Grimsby was brilliant.
"As Muslims we want to say thank you very much."
Stuart Harness, 33, and Gavin Humphries, 37, both of Dixon Avenue, Grimsby, have been charged with arson with intent to endanger life.