North Yorkshire Police criticised over violent crime figures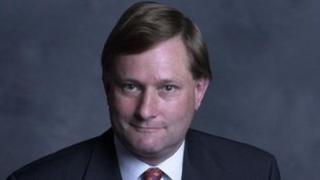 An MP has accused North Yorkshire Police of "massaging down" violent crime figures by the use of community resolution disposal orders.
Hugh Bayley, Labour MP for York Central, claimed violent offenders were being "let off".
North Yorkshire Police said they were following national guidelines.
Figures obtained using a Freedom of Information request showed in 2012 police issued 509 community resolution orders, compared with 17 in 2011.
The number of orders issued where victims suffered injuries was 252.
The orders allow offenders to avoid prosecution if they apologise to their victims.
'Ticking off'
Mr Bayley said: "Violent crime is a serious problem to the community.
"A ticking off and a letting off, not taking people to court, I don't think is good enough."
"When community resolution is used, the perpetrator is not prosecuted, so the offence does not appear in the conviction statistics.
"The use of the procedure for hundreds of violent offences therefore massages down the figures about the level of violent crime."
The MP said he had written to Damian Green, the minister responsible for policing, to ask him to investigate the use of the orders by the force.
North Yorkshire Police said that all violent crimes were recorded regardless of the outcome and the figures were made available to the public.
Leanne McConnell, head of criminal justice at North Yorkshire Police, said: "We do not use Community Resolution Disposal lightly and can reassure members of the public that many factors are taken into consideration when resolving a case in this way.
"When considering what action to take in relation to an offence, each case is considered on its own merits and its unique set of circumstances which can be many, varied and often complex.
"These include considerations such as the gravity and nature of the offence, the history of the offender and the victims' wishes."