East Yorkshire chalet park residents lose planning appeal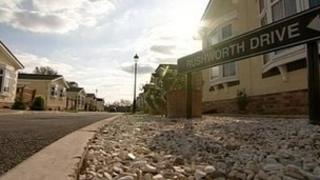 More than 120 residents of an East Yorkshire chalet park face being evicted after losing a planning appeal to live in their homes all year round.
The dispute is over 76 homes built at Lakeminster Park, near Beverley.
East Riding Council refused to change the site's planning permission, which was granted for the properties to be only used as holiday homes.
One resident described the decision as "appalling" and said that homeowners were considering legal action.
The council said it welcomed the inspector's ruling and would "analyse the decision in full before considering whether to comment further".
Planning inspector John Braithwaite said that granting permission to the residents to live at the park full time could be used by other developers as a precedent to breach planning permission elsewhere.
Mr Braithwaite said: "The enforcement action taken by the council was expedient, proportionate, and in the public interest."
'Appalling decision'
Alan Coates, one of the residents who brought the appeal, said the homeowners were considering what to do next.
"We think it is an appalling decision to evict over 120 elderly residents as a solution to the problem," he said.
"We're not disputing that there has been a technical breach.
"But the solution can never be to any right-minded person the eviction of elderly residents."
East Riding of Yorkshire Council said the residents had 18 months to comply with the council's planning notice.
Humberside Police has arrested five people in connection with the sale of homes at the park.