Call for Hull landmark gas holder images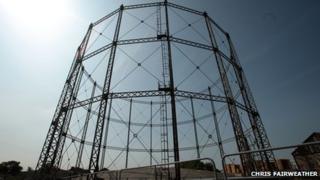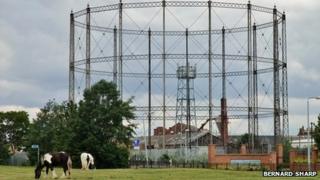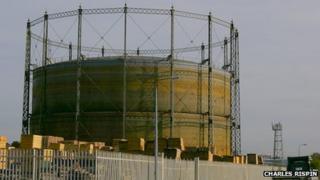 A 115-year-old gas holder set to be dismantled later this month will be remembered in a commemorative album of photos and paintings.
Northern Gas Networks wants to create an archive of images of the 106ft (32m) tall St Mark's gas holder in Hull.
The "local landmark", which can store up to two million cubic feet of gas, was decommissioned in 2010.
Work to dismantle the Victorian structure will begin on 12 August and is expected to take about 17 weeks.
Mick Hand, artist in residence for the gas distributor said; "We understand that the gas holder is a local landmark which has been in place for over a hundred years, so documenting it through photography and art means that the history of the site will be preserved for future generations."
Main works contractor Coleman & Company Ltd will commence work on the former gasworks site, using long-armed shears to take apart the structure.
Tim Harwood, from Northern Gas Networks, said the gas holder was being dismantled as the cost of maintaining it was "economically unviable".
People are asked to email photos, paintings and sketches to gasholdermemories@northerngas.co.uk.