'Error' over Lakeminster Park planning inquiry decision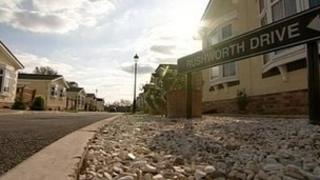 A fresh inquiry could be held into the future of people living all year round in holiday chalets in East Yorkshire.
More than 120 people at Lakeminster Park, near Beverley, faced eviction after the council refused to give planning permission.
The council's decision was upheld at an inquiry in July.
The East Riding Council said it has been told an error by a planning inspector means the government will now have to reconsider the appeal.
Planning permission was only given for about 76 properties at the park to be used as holiday homes.
Retrospective planning permission to allow the properties to be used as year-round homes was rejected by East Riding of Yorkshire Council in May 2012.
Residents 'hopeful'
After the residents' appeal was refused the authority said they would have 18 months to comply with the council's planning notice or face eviction.
The appeal decision has now been overturned as the planning inspector had failed to take into account the National Planning Framework.
In a statement the council said: "The council's refusal of planning permission and the enforcement notices remain in force.
"The council is now waiting for the Secretary of State to determine how the decision will be made afresh and will make further submissions accordingly."
Alan Coates, a Lakeminster resident, said he hoped this would now mean a second inquiry.
He said: "The council has been keen to refuse us planning permission and residential status and keen to evict us from our homes.
"That threat would be lifted if we are successful with a fresh appeal."