Icelandic Seachill fish job cuts planned in Grimsby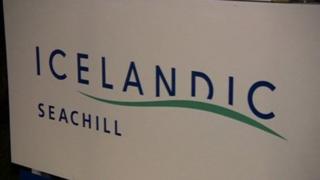 A fish-processing firm is planning to cut 250 jobs in Grimsby after deciding to stop making supermarket ready meals.
Icelandic Seachill employs more than 1,500 people at three manufacturing sites in the town.
It makes own-label fish dishes for most of the UK's major food retailers as well as owning the Saucy Fish Co brand.
The company said it was reducing its workforce after a review of its operations due to a "drop in consumer demand for ready meals".
'Regrettable position'
The job losses are at the firm's Meals West site on the South Humberside Industrial Estate.
Chief executive Malcolm Eley said the company was planning to keep its delicatessen operation going at the Meals West factory.
He said: "Without a significant growth in the volume of meals produced we do not believe that it would be possible to justify the level of investment required to sustain ready meal production.
"It is a regrettable position but if the proposals do go ahead, our number one priority is to support those directly impacted and we will do everything in our power to redeploy as many people as possible across our other UK sites."
Steve Norton from the local trade association the Humber Seafood Group described the announcement as a "tremendous blow".
"I'm shocked,", he said.
"It's a huge disappointment for the industry and the community."
The firm is to enter into a 45-day period of consultation over the cuts.