Regeneration begins on Hull's Orchard Park estate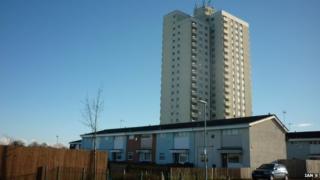 Work is due to start later on a £5m project to build 52 new homes in Hull.
The houses at Orchard Park will be built on the site of the 1960s tower blocks Bridgeman House, demolished in July 2012, and Ashthorpe and Milldane, demolished in August last year.
Plans for the development include 16 one-bed council flats and 36 two and three-bed housing association homes.
The council said the new homes form part of the Orchard Park masterplan for 115 new properties.
Elsewhere on Orchard Park, the Kinthorpe and Gorthorpe multi-storey flats will be refurbished and another two tower blocks will be demolished later this year.
Councillor Terry Geraghty, of Hull City Council, said there was a "big demand" for the new homes, which would "benefit the area".
Building work should hopefully be completed later this year, the council said.