Grimsby power fault sparks removal of town's brand new paving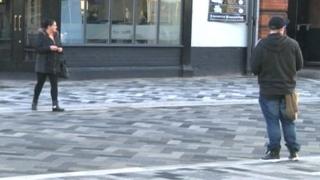 Brand new paving stones which were laid in Grimsby town centre less than two months ago are to be removed so emergency repairs can be carried out.
Work on the block paving on Victoria Street West was only fully completed six weeks ago as part of a £6m town centre regeneration programme.
But an electricity fault means Northern Powergrid needs access to cables, North East Lincolnshire council said.
The work is due to start on Tuesday and is expected to last for several days.
David Moore, from North East Lincolnshire Council, said while newly laid roads and paving were usually protected by law from disturbance for up to five years, the restriction did not apply in the case of emergency repairs.
Northern Powergrid would be required to make sure the paving was restored to its current condition, Mr Moore added.
The utility company said it would ensure "every reasonable measure" was taken to minimise disruption.