Ex-council boss denies Beverley fracking protest charge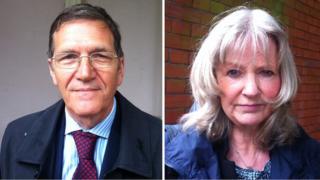 A former senior council official and his wife have appeared in court after being arrested at an anti-fracking protest in East Yorkshire.
Jon Mager, 63, ex-director of education at East Riding of Yorkshire Council, denied committing a public order offence at Beverley Magistrates' Court.
His wife, retired teacher Valerie Mager, 64, denied the same charge.
They were arrested at Rathlin Energy's gas exploration site at Walkington, near Beverley, on 15 May.
Mr and Mrs Mager, both of Park Avenue, Beverley, are charged with preventing the Rathlin staff at Walkington from carrying out their legal business and were granted unconditional bail.
District judge Frederick Rutherford adjourned the case until 31 July, when they are both due to reappear before the magistrates' in Beverley.