East Yorkshire foster couple honoured by Queen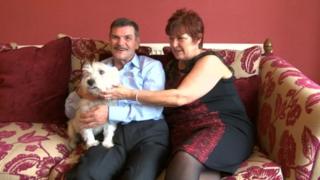 A Bridlington couple who have been fostering children for 42 years have been honoured in the Queen's Birthday Honours list.
Victor Bennett, 66, and Miriam Bennett, 62, have both been appointed MBE for taking care of hundreds of children.
Other people honoured in East Yorkshire and northern Lincolnshire include Andrew Jonathan Penny, conductor of the Hull Philharmonic Orchestra.
Mr Penny has been appointed MBE for services to music.
The chairman of Beverley Racecourse Charles Maxsted is appointed MBE for services to horse racing and the local community.
James Lawrence Dick, the co-founder and chairman of the Cat Zero training scheme for young people in Hull, involving an NHS-funded £500,000 yacht, has been appointed OBE.