Hull oil worker to return from Iraq after seven months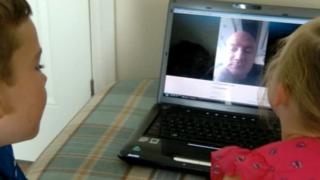 The family of an oil worker from Hull, who was forced to stay in Iraq pending a court case, say he could be home in the next few days.
Kristian Nicholson, 39, had his passport confiscated by Iraqi police after a fatal car crash and has had to wait for the outcome of his case to have it returned.
He has now been given a six month suspended sentence and can return home.
His wife Michelle said the wait had been "horrendous".
Nicholson worked as an intelligence analyst for oil and gas company Falcon Group in Irbil, Iraq until June.
In early August, Islamic militants advanced into the country and he said his fellow Britons had left.
"Everyone has been evacuated, basically there's just me left," he said earlier in August.
"There are no British people here - it's like a ghost town".
His wife said the father-of-three had been able to talk to his family via the internet for the past seven months.
"I'm so relieved, I just broke down when I heard the news this morning," Mrs Nicholson said.
"It's been a horrendous seven months, it's just been terrible.
"I can't believe it's just all over and he's coming home."
Formed out of al-Qaeda in Iraq (AQI) in 2013, IS first captured Raqqa in eastern Syria
By early 2014, it controlled Falluja in western Iraq
Has since captured broad swathes of Iraq, seizing the northern city of Mosul in June
Fighting has displaced at least 1.2 million Iraqis
Pursuing an extreme form of Sunni Islam, IS has persecuted non-Muslims such as Yazidis and Christians, as well as Shia Muslims, whom it regards as heretics
In July alone, IS expanded dramatically, recruiting some 6,300 new fighters largely in Raqqa, an activist monitoring group said