Police increase patrols following Bridlington murder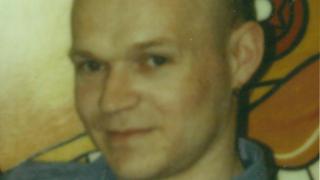 A man who died after sustaining a fatal wound in Bridlington was killed in an isolated incident involving two groups of people, police have said.
Graham White, 39, was found by officers who were called to a disturbance at a property on Sewerby Road at 04:25 BST on Wednesday. He died at the scene.
Police said it had increased patrols in the area to reassure the public and has appealed for information.
Six men and a 14-year-old boy have been arrested over Mr White's death.
Five of the men and the boy are in police custody. A sixth man, aged 47, remains in hospital for treatment to injuries sustained in the "disturbance".
A spokesman for Humberside Police said: "The disturbance was [an] isolated incident involving two groups of people, which led to the death of Graham White.
"Incidents of this nature are very rare in Bridlington and residents are being given appeal letters, with the opportunity to receive reassurance visits from police in the area if they are concerned."