Damaged Laburnham road bridge on A180 to be repaired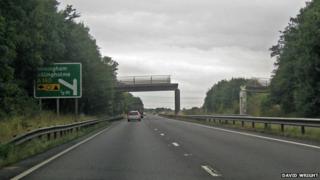 A bridge that has been closed for two years after being hit by a lorry will reopen after being repaired.
Laburnham Bridge over the A180 near Grimsby in North East Lincolnshire suffered extensive damage following the collision in October 2012.
The Highways Agency said it would close the A180 over the next five weekends to replace the bridge's deck.
Diversions will be in place throughout the work period.