Repair work on Bridlington death collapse wall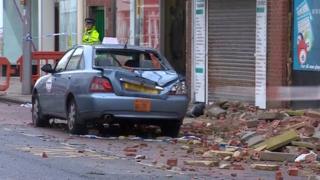 Work to repair a building that collapsed, killing a man in Bridlington, is taking place.
Robert Young, 61, from the town, was killed when a section of building collapsed on top of him near to the Pleasureland amusement arcade in Cliff Road on Monday.
An investigation into the cause of the collapse is taking place. Part of the area has remained closed off.
Contractors supervised by council engineers will work on the building.
In a statement, East Riding of Yorkshire Council said: "The work will be supervised by the council and, once complete, will enable the partial re-opening of the area to public access.
"As investigations into the incident are ongoing, the council is unable to make any further comment at this time."