Scunthorpe man guilty of stabbing pregnant ex-girlfriend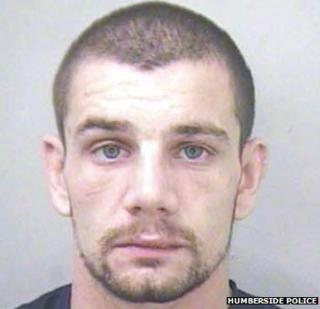 A man who stabbed his pregnant ex-girlfriend five times in the stomach has been convicted of wounding with intent and attempting to destroy the life of a child.
Lauren Oliver was seven months pregnant when the attack took place in Belton, North Lincolnshire, on 11 June.
Nicholas Leaning, 28, was acquitted of an attempted murder charge at Hull Crown Court.
Leaning will be sentenced at the court on Tuesday.
Leaning, of Torbay Court, Scunthorpe, told police he had wanted to talk to Ms Oliver about why she was telling his new girlfriend he had got other women pregnant.
He claimed Ms Oliver went to attack him with a knife, so he pushed her away and left.
Det Insp Alan Curtis, of Humberside Police, said he was "very pleased" at the verdicts.
"The case has been one of the most difficult and horrific I have ever dealt with as a detective," he said.
"It's an absolute miracle that both Lauren and her baby survived the attack."