Grimsby killer jailed for five years over Rutland Arms attack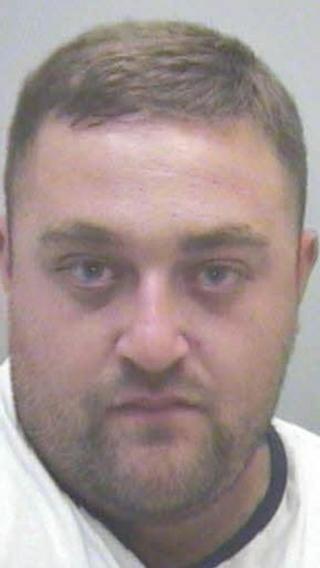 A man has been jailed for five years for killing a 46-year-old by punching him once outside a Grimsby pub.
Nathan Newland, 27, of Humberston, near Grimsby, assaulted Darren Barton outside the Rutland Arms on 2 August.
The Crown Prosecution Service said Mr Barton fell backwards, hitting his head on some concrete. Newland admitted manslaughter.
Crown advocate Jeremy Evans said it was not the first time Newland had knocked someone unconscious and walked away.
He said: "In 2011 he committed a very similar unprovoked attack, leaving his victim unconscious and unattended.
"Fortunately, in that case the results were not fatal.
"But Newland chose to learn no lessons from this incident and he went on to offend again, this time with tragic consequences."
Mr Barton, who died four days after the assault, suffered a "catastrophic, irrecoverable brain injury".
His family said sitting by his hospital bedside and watching him "take his last breath" had been "unbearable".
A statement said: "To lose our son in such a vicious, mindless and cowardly act for no reason is heartbreaking.
"We are totally devastated at losing Darren, the pain is unbearable and the grief is overwhelming."
Newland also pleaded guilty to producing cannabis.