Hull film producer Chris Hees nominated for Oscar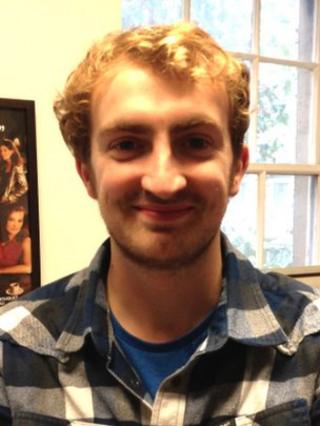 A Hull film producer is preparing to fly to Hollywood after his debut film was nominated for an Oscar.
Chris Hees' The Bigger Picture has been shortlisted in the best animated short film category at the Academy Awards.
The film tells the story of two brothers struggling to care for their elderly mother.
It is also in the running for a Bafta award in a star-studded ceremony to be hosted by Stephen Fry at the Royal Opera House in London next month.
Hees produced the film with other students as part of his graduation project at the National Film and Television School in Buckingham.
The 27-year-old, who grew up on the Ings Estate in east Hull, said he was amazed at the nominations.
"It's fantastic, you can't ask for any more, really," he said.
"It will hopefully open a lot of doors."
'Untold stories'
Hees watched the Academy Awards nomination ceremony live on the internet and said he "screamed" when film director Alfonso Cuaron, who won a best director Oscar for the film Gravity, announced the shortlist.
Fellow Oscar nominees joining him on the red carpet on 22 February will include Meryl Streep, Benedict Cumberbatch, Reese Witherspoon and Keira Knightley.
He said he hoped the nominations would help him fulfil his ambition to produce feature-length films.
"I want to try and bridge the gap between London and what can be done in Hull," he said.
"I want to come back and support the city, which will have all eyes on it with the City of Culture in 2017. There are a lot of untold stories in Hull."
Hees celebrates his birthday on Sunday and will host a party with his family to share his success.
"They were forever supporting me," he said.
"There were some tough times in the past but they are all delighted with this."