Burnby Hall Gardens gets funding for regeneration work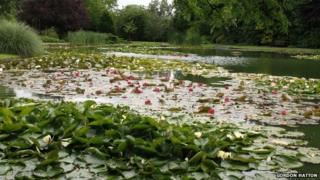 Burnby Hall Gardens in East Yorkshire has been given lottery funding towards a major regeneration.
The Golden Jubilee Restoration Project, which will help restore the garden's lakes, summerhouse and rock garden, has been handed an initial £20,000.
The Pocklington gardens are visited by about 50,000 people every year.
Estate manager Ian Murphy said he was "delighted" at the Heritage Lottery Fund award. Work on the project is due to start in November.