Hull man jailed for laser attack on police helicopter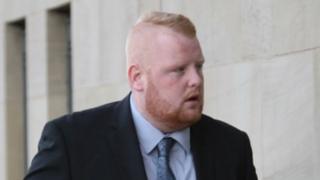 A man has been jailed for shining a laser pen into the cockpit of the Humberside Police helicopter.
Philip Houghton, of Edison Grove, Hull was sentenced to 20 weeks in prison at Hull Magistrates' Court after admitting the offence at an earlier hearing.
The court heard how Houghton, 25, shone the £9 gadget at the aircraft as it circled above his house on 6 January.
The helicopter was on an active operation in connection with a shooting at a McDonald's restaurant in the city.