Apprentice winner Michelle Dewberry to stand for Parliament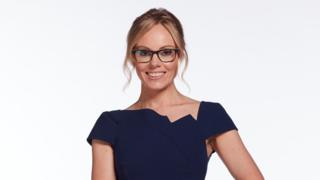 A winner of The Apprentice television programme is to stand for Parliament in the upcoming general election.
Michelle Dewberry is running as an independent in the Hull West and Hessle constituency.
The Hull-born business consultant was chosen as the winner of the 2006 series by Sir Alan Sugar.
Labour's Alan Johnson announced he was stepping down as an MP at the election after holding the seat for almost 20 years.
Ms Dewberry said she was providing an alternative to voters who supported the UK leaving Europe, but did not support other Conservative policies.
"As a Brexiteer, I will give these voters an option of supporting the Tory Brexit, without the compromise of the other policies and to truly stand for Hull and Hessle's needs," she said.
Other declared candidates in Hull West and Hessle include Emma Hardy for Labour, Claire Thomas for the Liberal Democrats and Gary Shores for UKIP.