Dan Llewellyn Hall's Portraits at Sea at Hull Merchant Navy Club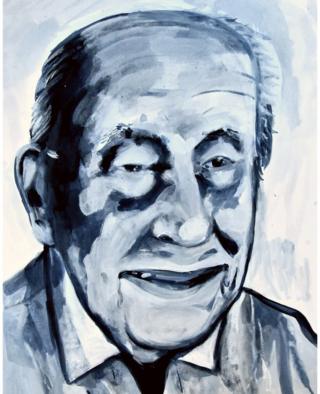 Portraits of Hull seafarers by Dan Llywelyn Hall have gone on show in the city's Merchant Navy Club.
Portraits at Sea celebrates the city's fishing heritage and includes a documentary by Anne-Marie Conlon.
The portraits of those connected with the fishing industry will be on display until June.
The artist has also painted the Queen in the past and some of the last surviving soldiers from WW1.
The exhibition has a portrait of publican Vic Holgate at its centre.
Mr Holgate was an engineer for Spitfire planes in WW2 until he opened his own club for seafarers in 1952.
Other pictures include Ringo - a Hull fisherman who still sails in the North Sea - and Stan Puckering who was known as "one of the fastest fish filleters".