Carjacker Leon Ndenu who was tackled by woman, 66, jailed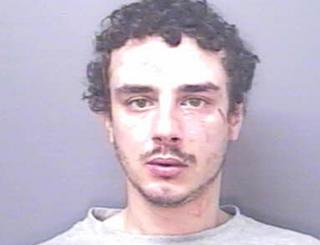 A man who was tackled by a 66-year-old woman while trying to carry out a gunpoint carjacking has been jailed.
Leon Ndenu, 24, tried to steal vehicles, including a postal van, at locations in East Yorkshire in March.
In one attack, he forced driver David Poole out of his car in Hedon before pointing a gun at his wife, Margaret, as she tried to stop him, police said.
At Hull Crown Court, Ndenu was handed a nine year prison sentence, plus another four years on extended licence.
Humberside Police praised the bravery of Mrs Poole for "physically challenging" the 24-year-old.
Ndenu knocked Mrs Poole out of the passenger seat and on to the floor as she attempted to apprehend Ndenu from stealing their car.
But she jumped in to the back of the car and tried to stop him from driving away, the force said.
The carjacker then went on to try steal another vehicle but was finally stopped by the driver Barry Storey and a bin lorry crew, who disarmed Ndenu before pinning him to the ground, with Mrs Poole in pursuit on foot.
Det Inspector Rebecca Dickinson said Mrs Poole was brave and "wouldn't give up".
"In my opinion she deserves special praise for bravery as it was her actions that assisted others to detain Ndenu."
"This was a terrifying ordeal for all those involved, with a number of incidents across Hull and the East Riding over a short period of time, and I am delighted that Ndenu has now been jailed.
"I would like to thank all the victims and witnesses who came forward. Their courage and assistance has been invaluable in our investigation and ensuring Ndenu was quickly stopped from committing further offences."
Ndenu, of Princes Avenue, Hull, had pleaded guilty to 18 charges at Hull Crown Court at a previous hearing.
List of charges
Four counts of attempted taking a motor vehicle without owner's consent
Four counts of possession of a firearm or an imitation firearm
ABH
Battery
Three counts of taking a motor vehicle without owner's consent
Three counts of robbery
Possession of an offensive weapon
Aggravated taking of a motor vehicle without owner's consent