Search for lost teddy bear with dead son's voice on it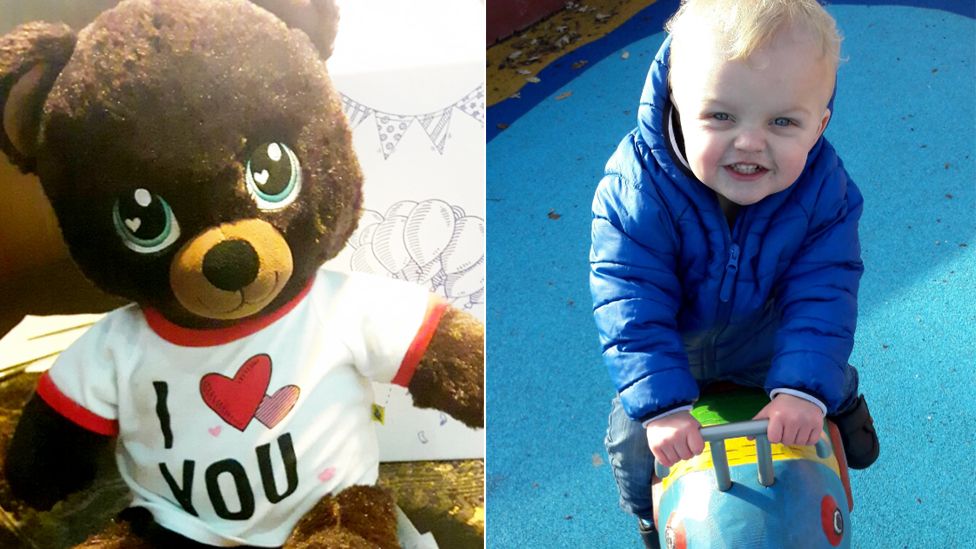 A mother is searching for a lost teddy bear which plays the voice of her toddler son who died earlier this year.
Jodi Lynn's son, Noah Lister, died in his sleep at the family home in Hull in February aged 19 months.
The teddy was bought by a family friend to help Noah's three-year-old sister Alexiah cope with the loss.
The family believe the toy may have been left on a bus travelling between Anlaby Road and Boothferry on Saturday.
Ms Lynn, 18, said: "It's so upsetting, and Alexiah is really upset.
"It was really comforting for her to have that bear because every time she got upset she would cuddle it so she could hear Noah's voice."
"I know that bear is out there somewhere and it would be great to find it. It would make my daughter so happy and she wouldn't be sad anymore," she added.
Noah's grandmother Louisa Millington said: "Every time [Alexiah] is upset she will go and cuddle it and she will go 'that's my brother, Noah.'
"We are very desperate to find it for the sake of my granddaughter and for the sake of the fact it is so personal.
"It's got my grandson's voice in it so it's absolutely no use to anyone."
The lost bear, which was bought from the Build A Bear Workshop, is brown and wearing a white T-shirt with the words "I love you" emblazoned across it.