John Hesp: Bring 'Vegas poker game to Bridlington'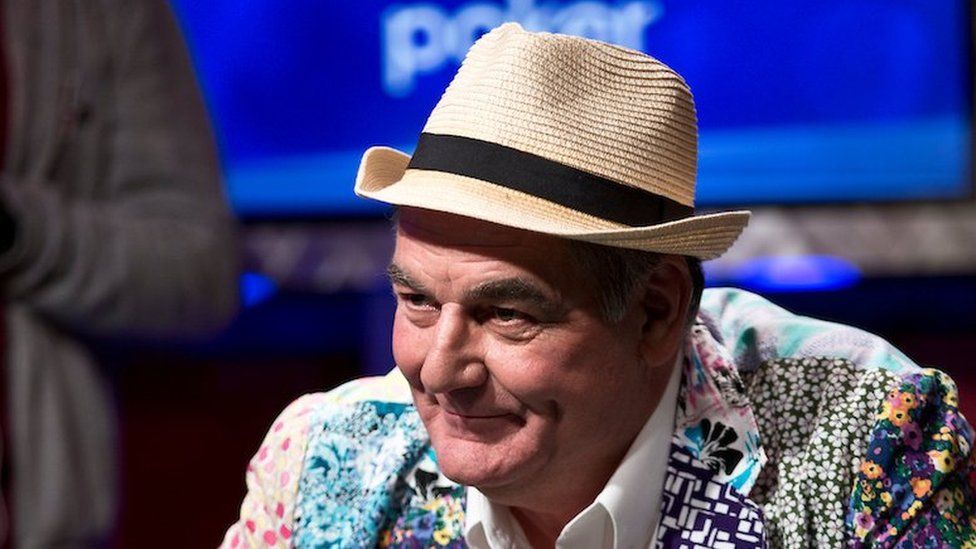 British poker star John Hesp is calling on organisers of the World Series of Poker to bring a leg of the competition to his home town of Bridlington.
John Hesp, 64, made it to the final table at the World Series of Poker (WSOP), in Las Vegas, and won $2.6m (£2m) by finishing fourth.
He said was trying to persuade organisers to bring the competition to the resort next year.
Mr Hesp said it was the next item on his bucket list.
Mr Hesp's progress captivated the poker world, with many of the game's biggest names rooting for him.
The semi-retired businessman, who paid $10,000 (£7,000) to enter the tournament, won admirers for his colourful dress sense and cheerful demeanour at the table.
Mr Hesp, who runs a caravan centre in Bridlington, said he entered the competition because he "just wanted to play some poker with some professionals".
He hoped his success would have some sway in convincing organisers to consider his request.
So, what could visitors to the resort expect, and how does it compare to Vegas?
Bridlington is one of Britain's oldest seaside resorts and has been attracting visitors since the first half of the 18th Century
The east coast town has a population of about 40,000 and is part of the Hull and East Yorkshire tourism region, which sees about 14 million day visitors a year
The hottest months of the year are June to September, with average daily highs of 19C (66.2F)
A night in the Royal Hotel in Bridlington will set you back about £90 - with free parking and wi-fi
The big-screen version of Dad's Army was mainly filmed in Bridlington and surrounding areas
Famous acts to have performed in the resort include The Rolling Stones and Elbow
Yorkshire artist David Hockney has a home there
The resort is home to the British Open Darts Championships, which was founded in 1973
Number of casinos: 0. The nearest is in Hull
According to History.com, the desert metropolis was built on gambling, vice and other forms of entertainment
Las Vegas was settled in 1905 and officially incorporated as a city in 1911
The city has become one of the world's foremost tourist destinations, with over 40 million visitors a year
Between June and September temperatures reach an average daily high in excess of 100F (38C)
Famous acts to have performed in the resort include Frank Sinatra and Elvis
Number of casinos: 40 along Las Vegas Boulevard, known as the strip
According to Fox Business news, The Sky Villa at the Palms Casino Resort, a two-story suite with five bathrooms, a personal glass elevator and massage rooms, will cost about $35,000 a night
Vegas has been used as location in numerous films, including Iron Man, Con Air and Ocean's Eleven
Related Internet Links
The BBC is not responsible for the content of external sites.