Freetown's LGBT community photos go on show in Hull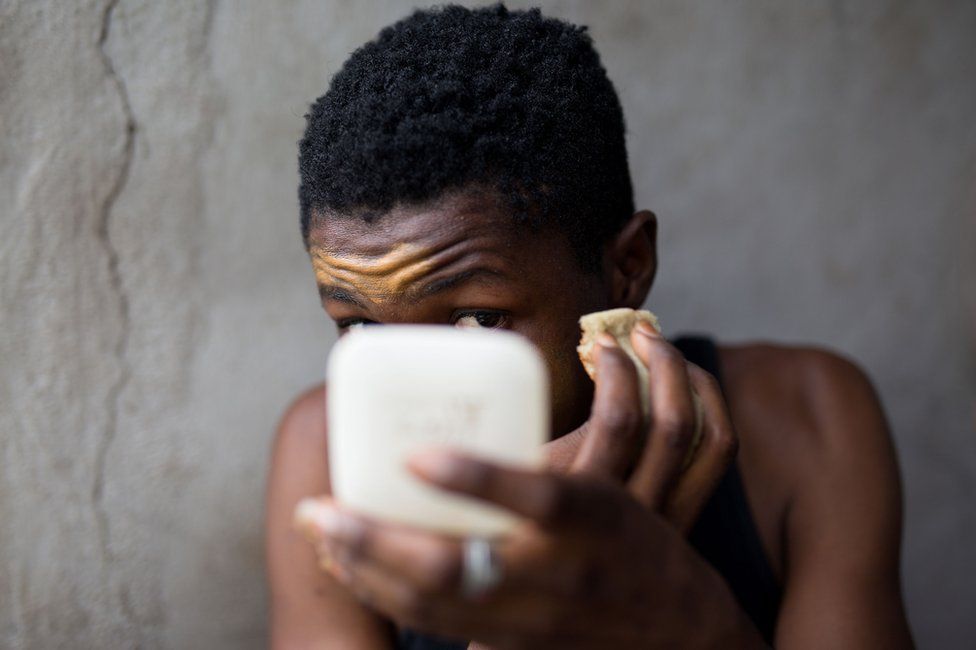 Photographs capturing the lives of an LGBT community in Hull's African sister city are to go on display.
The House of Kings and Queens exhibition, which opens on Thursday at the Humber Street Gallery, shows life in the home of a young transgender woman in Freetown, Sierra Leone.
It is part of an event marking 50 years since homosexuality was decriminalised in England and Wales.
Organisers said homosexuality still remained illegal in Sierra Leone.
The documentary exhibition, which is part of a week-long series of events and coincides with the UK City of Culture celebrations, features images of those living in the house taken by photographer Lee Price.
A visitor to the house, who wishes to remain anonymous for fear of persecution, said: "Life is tough for gay people in Sierra Leone and especially those who are transgender. We face a lot of problems here.
"Transgender people can be flogged in the streets and we don't feel safe going out after dark in case we are attacked.
"When Ebola came to Sierra Leone, it was blamed on gay people.
"We suffer so much humiliation every day, but I am proud to be gay."
The LGBT community faces harassment, ridicule, eviction and violence from people who believe homosexuality goes "against their religious or cultural beliefs", they said.
Mr Price said it was a "poignant subject matter" to mark "this important anniversary year" of decriminalisation.
"The work, whilst a reminder of the progress still to be made with regards to international gay rights, is also a celebration of the inspiring defiance of oppression and segregation amongst the gay community of Sierra Leone," he added.
Director of Hull 2017, Martin Green, said: "Lee Price's strikingly beautiful, yet thought-provoking photographs show that hope can persevere, even in the face of adversity and I hope that in some small way, they will inspire people to be more supportive of each other closer to home."
Thousands of people attended a parade through Hull on Saturday to mark the first ever UK Pride event, which was organised to celebrate the 50th anniversary.
Related Internet Links
The BBC is not responsible for the content of external sites.