Jamie Whiteman: Warnings not acted on before ice skater abused girls
By Vicky Johnson
BBC Look North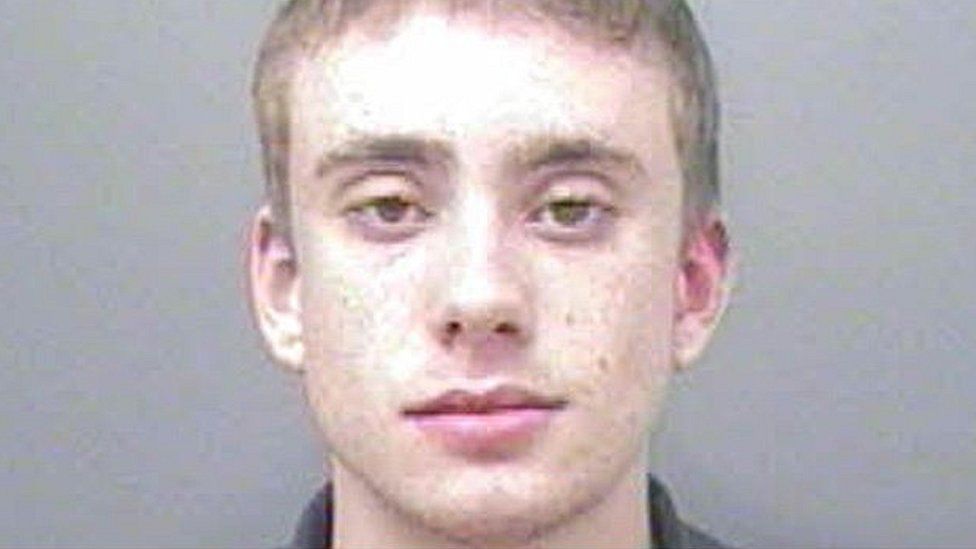 More could have been done by police to stop a paedophile ice skater after warning signs about his behaviour were not acted upon, police have admitted.
Jamie Whiteman was detained in 2015 after admitting abusing five girls while he trained at Hull Arena.
He was caught taking indecent photos of a 10-year-old in Nottingham in 2012, but details were not shared with local authorities after he moved to Hull.
A review is under way into how multiple agencies handled the case.
Whiteman, 22, who pleaded guilty to 16 offences in total, was given a three-year sentence at a young offenders institution and has since been released.
Before he started to train in Hull, he was caught taking photos on his phone of a girl while she got dressed in the changing rooms of the Nottingham Ice Centre.
Nottinghamshire Police said he was warned by an officer about his behaviour, but no referral was made to other agencies at that stage. The officer has since left the force.
A force spokesperson said: "Having reviewed this incident, the force deems the officer's decision to have been inappropriate and he could and should have done more at the time."
Within weeks of Whiteman arriving in Hull, he started to groom a 15-year-old skater into exchanging sexually explicit photographs.
In May 2013, her parents informed coaches and managers and Humberside Police started an investigation.
The girl's father said: "If they would have listened to what we had to say early on, it wouldn't have happened to anyone else, it all could have been avoided.
"I think the council wasn't fast enough in reacting to the information they were getting. You would have thought they would have taken him off the ice straight away."
Whiteman, who represented Great Britain at the World Junior Figure Skating Championships in 2013, groomed girls as young as 12 in Hull over several months.
Matthew Grove, former Humberside police and crime commissioner, said his behaviour should have been confronted "at the earliest opportunity".
"What information was passed across to the city of Hull about this individual, who had serious question marks about his conduct?" he said.
"What was done to protect the children in the city of Hull? Sadly, the answer is probably nothing."
The city council said Whiteman had not been employed by the authority as an ice skating coach and it took "immediate action" to limit his access at Hull Arena when concerns arose about his behaviour.
The Hull Safeguarding Children Board has set up an independent review of the case, with all relevant agencies "fully engaged" in the process, the National Ice Skating Association said.
A Hull City Council spokesperson said: "We would not wish in any way to pre-empt the findings of the review and will not comment further at this stage."