Hull New Theatre: Staff to reapply for jobs before reopening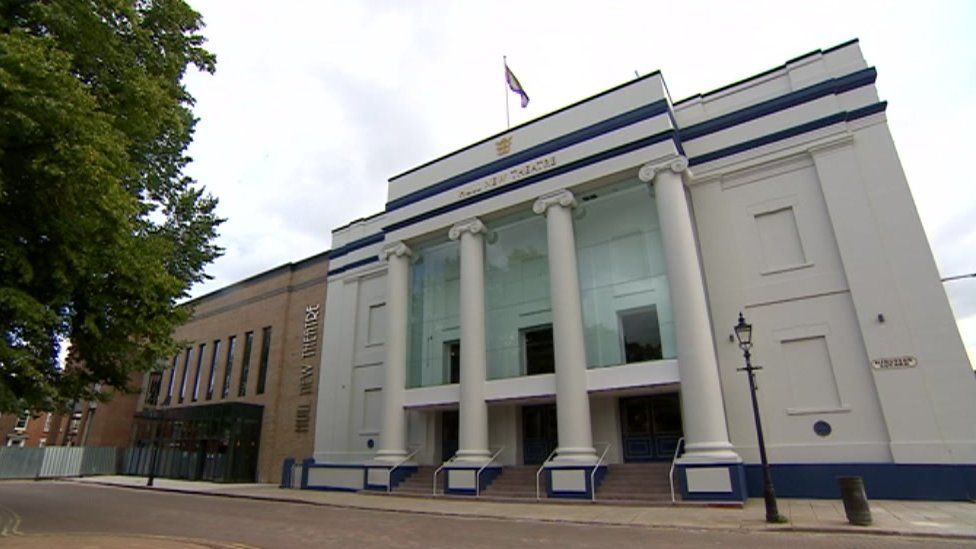 Theatre staff have been told they will have to reapply for their jobs before the venue reopens following a £16m refit.
Hull New Theatre closed for refurbishment in 2015 and workers were moved to other city council-run venues.
Councillor Terry Geraghty confirmed "casual staff" would have to reapply saying it was "a formality". One worker said it was "very sad" and "unfair".
The extended theatre with 200 extra seats is due to reopen in September.
An employee, who has worked at the venue for many years on a casual basis and wishes to remain anonymous, said: "I think they do not value us at all considering the work [we do].
"We've kept the theatre and the halls running... and it's just unfair for us to maybe have to apply for our jobs again, which seems the score at the moment.
"It's very sad because we looked forward to the theatre re-opening and its grand splendour in comparison with the building we worked in."
Mr Geraghty said: "If they've worked for us before and they had good credentials, I don't see why they'd be any problem. It's just a formality that they have to go through."
But he said there was "no guarantee" they would be taken on.
In a statement, Hull City Council said permanent staff were re-appointed following a "review and restructuring of the staffing arrangements".
But casual staff would be "given the opportunity to apply for the newly created casual roles".
"These posts will be advertised in the coming weeks," it added.
The renovation includes a larger entrance and front-of-house area as well as a bigger stage with dressing room spaces for 70 performers.
It is due to officially re-open on 16 September with a performance by the Royal Ballet after a delay over funding.
Related Internet Links
The BBC is not responsible for the content of external sites.