Photographer Trevor Keys album sleeves go on show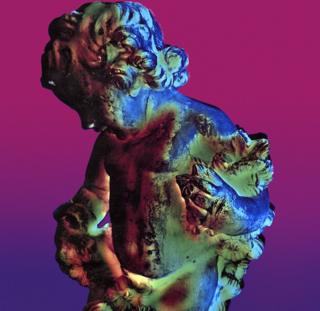 Famous record sleeves featuring the work of a photographer who collaborated with Factory Records designer Peter Saville have gone on show.
Trevor Key's portfolio includes Mike Oldfield's Tubular Bells cover and New Order's Technique and True Faith.
A selection of his artwork is being shown in Hull, where he was born.
Scott King, one of the exhibition organisers, said Key was "a hugely influential and respected photographer in the music industry".
Titled Trevor Key's Top 40, the exhibition also features sleeves he designed for OMD (Orchestral Manoeuvres in the Dark), German bands Can and Tangerine Dream, as well as comedy duo Peter Cook and Dudley Moore's Derek and Clive act.
Saville said: "Trevor was my best friend and most important collaborator from the day we met."
Key lived in London but grew up in Hull and attended the city's art college.
He died of a brain tumour in 1995 at the age of 48.
The exhibition at the Hull School of Art and Design runs until 18 October, before moving to various libraries in the city.