St William's child abuse victims call for compensation law change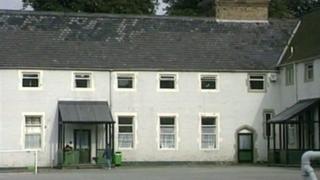 A petition calling for a change in the law to help sex abuse victims seek compensation has been handed into Downing Street.
It comes as 249 men are suing the Roman Catholic Church over abuse claims against St William's children's home in East Yorkshire between 1970 and 1991.
Two of St William's former employees were jailed last year for abusing boys.
Their victims want the current three-year limit for personal injury damages to be abolished.
Live updates and more from across East Yorkshire and Northern Lincolnshire
More than 60,000 people have signed the petition, which was started by Darren Furness, a former resident at the home in Market Weighton, which closed in 1992.
He said: "We want the government to intervene and get rid of the three-year limitation period that's holding the victims of St William's back, including myself.
"People who've been abused will come forward when they're ready. People don't realise in their life that this was wrong because they're so mentally ill because of what's happened to them."
Under Section 11 of the Limitation Act 1980, victims seeking personal injury compensation have three years to make a claim from the date of when they become aware of the damage or abuse. However, a court can apply discretion under Section 33 of the act.
Of the 249 compensation cases, one man was awarded £14,000 in damages while seven other test cases were rejected.
The rest are yet to be heard, with two expected in December.
The men lodged claims against the Diocese of Middlesbrough and the De La Salle order, which ran the home.
In January 2016, the former head of St William's, James Carragher, 75, was jailed for the third time after he was found guilty of sexually abusing boys there.
He was convicted of 21 indecent assaults and three serious sex offences, but cleared of a further 30 charges.
Anthony McCallen, 69, a former chaplain at St William's, was sentenced to 15 years for a series of offences.
The Diocese of Middlesbrough said it "condemns unreservedly any action which causes harm or distress to others".
The Ministry of Justice has been approached for a comment.