Beverley Gate in Hull gets new layer to protect historic bricks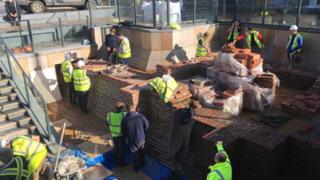 A landmark of the English Civil War that has been damaged by children climbing on it is to be protected by a new layer of bricks and mortar.
Beverley Gate in Hull is where King Charles was denied access to the city in 1642, sparking the initial conflict that lasted four years.
The site has been renovated as part of the City of Culture 2017 arts festival.
Hull City Council had previously wanted to completely cover the site but ruled the idea out after a public campaign.
More news stories from East Yorkshire
The original bricks have been cleaned and a "sacrificial layer" of hot lime mortar and modern bricks is being applied to the remains for protection.
Some re-pointing of the original stones has also taken place.
The new bricks are a visibly different style so people will be able to distinguish them from the original brickwork.
The council and Historic England said people were encouraged to enjoy the site but have asked visitors to respect and take care of it.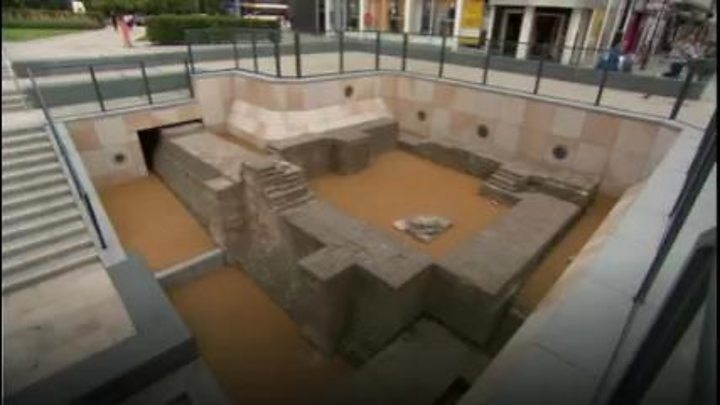 However, original bricks have been dislodged and damaged by children climbing on the exposed walls since the restoration began.
The gate is part of a scheduled monument as it is of national importance.