Flamborough forgotten camera floats across North Sea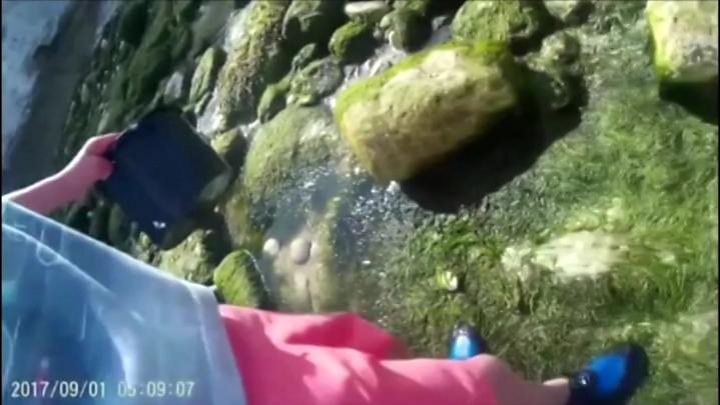 A camera apparently left on an East Yorkshire beach recorded part of its journey as it floated across the North Sea to be washed up on a German island.
Pictures from the camera seem to initially show a view of Thornwick Bay, near Flamborough Cliffs in September.
The camera ended up on Suderoog, an island off the coast of north Germany, in November and now the search is on for its owners.
It had been placed to film a family beach day before being washed away.
The camera was still working despite its long voyage across the North Sea and pictures from its memory card seems to show a boy, about 12 years old playing, on the beach with a younger girl.
It is then left on the rocky beach.
The boy puts the camera on a rock with a view of the bay and appears to forget it is there.
Soon after it was washed away by the tide.
In a facebook post the finders of the camera described it as "special flotsam on Süderoog".
The finders, Fenja, Nele and Holger, said: "It would be nice to know now, of course, whether someone recognises this young[ster] or [the] distinctive coastline in the video."
Suderoog is a small island, close to the German/Danish border..