Rape case Humberside officer 'caught playing video games'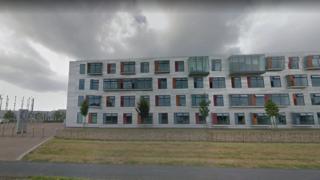 A Humberside Police officer is accused of playing computer games while reviewing CCTV footage in a rape inquiry.
The unnamed officer allegedly went through the footage at "inappropriately high speed" in February 2015 and could have "missed vital evidence".
It is one of three allegations due to be put forward at a misconduct hearing on Tuesday.
Standards were allegedly breached between February and November 2015.
During that period, the officer is also accused of lying about reviewing all the CCTV material in the rape case and failing to "identify the victim and two suspects on the footage".
"This had the potential to undermine the case and may have resulted in a second suspect remaining at liberty," the force said.
More on this and other stories across East Yorkshire and northern Lincolnshire
The officer faces accusations they claimed to a supervisor they had contacted the Crown Prosecution Service and were waiting for an appointment to discuss the case, which the force said "was untrue" because no such request had been made.
In a statement, Humberside Police said the officer's "conduct amounted to a breach of the Standards or Professional Behaviour in respect of Honesty and Integrity, Orders and Instructions, Duties and Responsibilities and Discreditable Conduct contrary to the Police (Conduct) Regulations 2012".
It also said it was not naming the accused "in order to protect their welfare and that of a third party".
The force would not comment on the status of the rape inquiry.