'Body' seen under duvet through window is 'big teddy'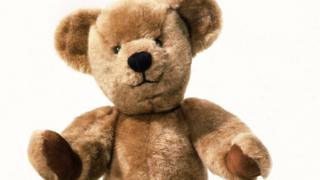 Worried neighbours who called police after spotting a "body-shaped figure" under a duvet were relieved to discover it was a big teddy bear.
Residents at Tranmere Park in Hornsea became concerned about their elderly neighbour after they had not been seen for days.
The figure was seen through a bedroom window and confirmed by the emergency services who attended the call out.
The neighbour returned home to find firefighters trying to enter the house.
Humberside Police said the "figure" turned out to be a large teddy bear.
More stories from across East Yorkshire and northern Lincolnshire
Bridlington, Driffield and Hornsea community police team posted on Facebook to reassure residents that the neighbour was safe and well.
They also thanked people for looking out for neighbours.
"On this occasion it was a call with good intent and we are grateful that neighbours are looking out for elderly residents in the local community", police said.