Exhibition at Hull's The Deep reveals underwater life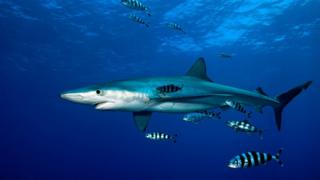 An exhibition of marine images capturing life in the oceans has opened at The Deep in Hull.
It features the work of underwater photographer Nuno Vasco Rodrigues.
His work has only been seen in the UK once as part of a science festival and has not featured as part of a longstanding exhibit, organisers said.
The Deep's chief executive Katy Duke said the photographs capture "the beauty and fragility of the underwater world".
"We are all working together to protect our world's oceans, so exhibiting Nuno's stunning images is a wonderful way to celebrate this," she said.
The Portuguese photographer's work will be on display until January 2019.