Hull Labour councillor posted porn images on Twitter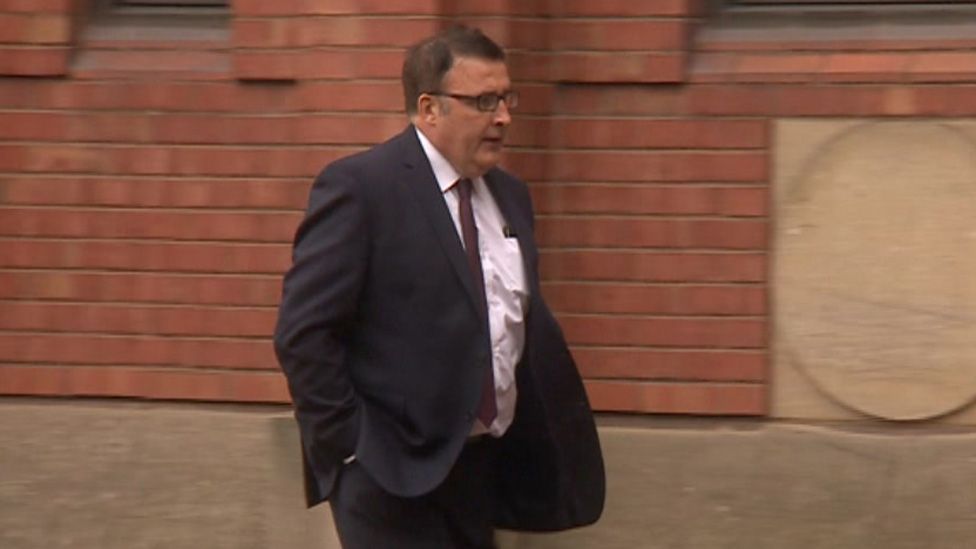 A councillor has told a jury he downloaded pornography to post on a Twitter account he had set up.
Steven Bayes, a Labour councillor in Hull, has admitted accessing legal adult porn images to post on the site but denied downloading indecent images of children and extreme pornography.
Mr Bayes, 56, told Hull Crown Court his Twitter account "Lord of Darkness" was "primarily a pornography site".
When asked if he had ever downloaded illegal images he replied "never."
The jury was told Mr Bayes's laptop and iPad were used by a number of people.
Mr Bayes told the court one man had viewed pornography involving an animal on his laptop, but said he had not told police because "ultimately, I'm not Hercule Poirot".
The court heard from a police computer expert, Matthew Carver-Smith, who told the jury some of the illegal images had been downloaded within seconds of each other and it was "possible" they had been part of a bulk download.
Mr Bayes told the jury someone else with access to his laptop had installed bulk-download software on to it.
Asked by defence lawyer Richard Thompson if it was possible a bulk download of pornography "might contain what you are looking for but also other things?" Mr Carver-Smith replied: "That is possible. Yes."
Police officers found the images on a laptop owned by the councillor after searching his home in August 2016.
The court has heard the laptop contained nine images and three videos showing abuse of children that were in the most serious Category A level.
There were also three videos in the Category B level and extreme pornography images of of bestiality.
Mr Bayes of Prospect Street, Hull, denies two counts of downloading indecent images of children and one count of possessing extreme pornography.
Related Internet Links
The BBC is not responsible for the content of external sites.