Laura Plummer case: Police end drugs source investigation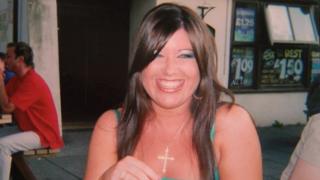 Police have dropped an investigation into how a British woman convicted of drug smuggling in Egypt obtained the banned painkillers.
Laura Plummer, 33, from Hull was jailed for three years after being caught taking almost 300 Tramadol tablets into the country.
Humberside Police said a woman was interviewed, but not arrested, as part of the inquiry.
Det Ch Insp Matthew Peach said she had now been "unconditionally released".
More on this and other Hull stories
Mr Peach said the force had "conducted a proportionate investigation".
"There is insufficient evidence to prosecute any person and therefore the investigation is closed at this time," he said.
"Laura's family have been updated regarding the inquiries we have completed."
Plummer was arrested on 9 October when she was found with the Tramadol tablets in her suitcase after arriving at the Red Sea resort of Hurghada.
Tramadol - a strong painkiller used to treat moderate to severe pain - is a banned substance in Egypt though is available on prescription in the UK.
Plummer told the BBC that a colleague had given her the tablets in a chemist's bag she put in her suitcase.
She claimed she had taken the tablets to give to her partner Omar Caboo to treat his back pain and has previously said she had "no idea" the tablets were illegal.