Hull City fans' protest interrupts Championship match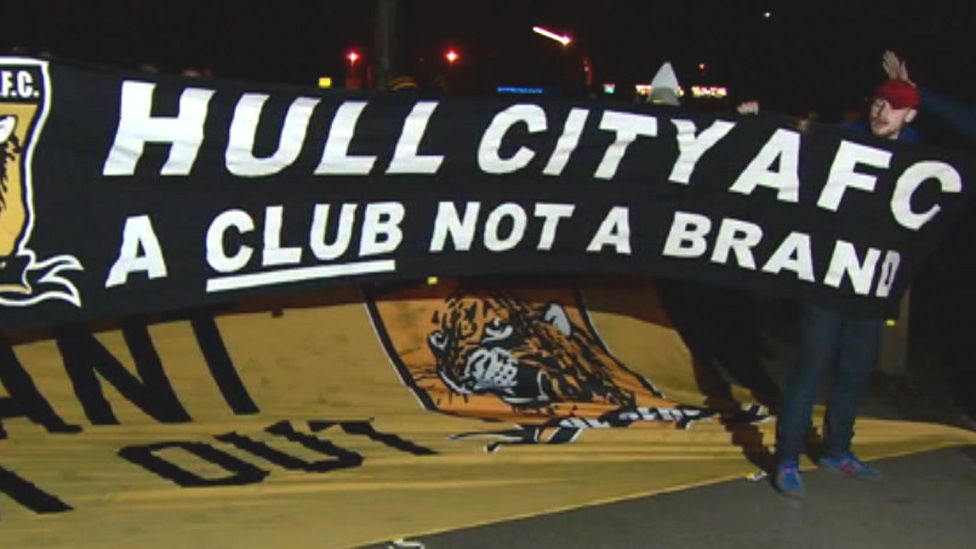 A Championship football match was held up when supporters threw yellow sponge balls on to the pitch.
Some Hull City supporters were protesting about the Allam family who own the club.
The televised match against Sheffield United was held up for a few minutes while the balls were removed.
Andy Dalton, who writes for the Amber Nectar fanzine, said fans were disgruntled at the way the club is being run.
"This was an opportunity to broadcast that message on live Sky Sports," he said.
Speaking after the match, Hull City manager Nigel Adkins said: "I was annoyed by the stoppage because I thought we were on top.
"Fortunately we kept going, but it could have gone the other way.
"We could have done without it, but the protests are all done now and hopefully people can sit around the table and sort it out."
The Allam family have owned Hull City since 2010.
Many fans are unhappy with the club's decision to scrap season tickets and concessions in place of a membership scheme in March 2016.
The club has been up for sale since 2014, when Assem Allam's plan to rename the club Hull Tigers was rejected by the Football Association.
Related Internet Links
The BBC is not responsible for the content of external sites.