Humberside Police inquest spy officers 'acting on orders'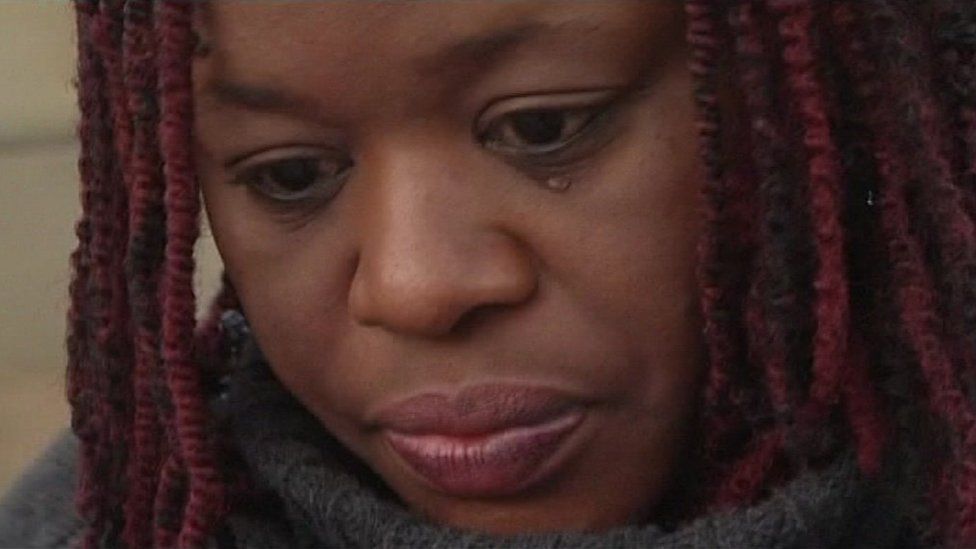 Two police officers accused of spying on the sister of a man who died in custody would have been acting on orders, a misconduct panel heard.
Former paratrooper Christopher Alder, 37, died in Hull in 1998. An inquest found he died unlawfully.
The two officers, who have not been named, appeared at a Humberside Police misconduct hearing in Goole earlier.
They are accused of gross misconduct over the unauthorised surveillance of Janet Alder.
Mr Alder choked to death while lying face down and unconscious in a pool of blood in a police custody suite, as a group of officers stood chatting nearby.
The panel was told how a police surveillance team was deployed outside the inquest in July 2000 with orders relating to "possible public order situations".
The officers, referred to only as officer one and two, are accused of carrying out surveillance on Ms Alder and her barrister Leslie Thomas QC on 28 July 2000 "without appropriate authorisation and justification".
Jason Pitter QC, representing officer one, said he would not try to justify the surveillance of Ms Alder and her lawyer.
However, he said although his client did not fully recall events he knew through "ordinary working practices" he would only have acted on the instructions of a more senior officer.
Mr Pitter said: "The culpability lies with others, further up the chain and parts of the wider system deployed by Humberside Police."
Sam Green QC, for officer two, said his client was also "at a loss to know what he was supposed to do once instructed to carry out highly sensitive surveillance".
He said: "He believed he was carrying out lawful orders."
Dijen Basu, for Humberside Police, told the panel when the officers were questioned by the Independent Police Complaints Commission they both refused to answer hundreds of "pertinent questions".
Related Internet Links
The BBC is not responsible for the content of external sites.