Humberside Police no longer needs 'extra scrutiny'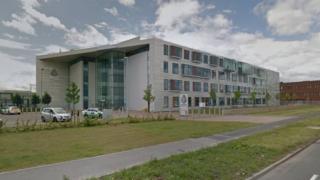 A police force that had been rated "inadequate" by a watchdog in 2015 has now been deemed to have improved.
Her Majesty's Inspectorate of Constabulary (HMIC) was critical of Humberside Police which it said had caused it serious concerns.
Humberside was the only force to be rated inadequate in a review of police efficiency across England and Wales.
Crime Commissioner Keith Hunter said the watchdog now believes the force no longer needs "extra scrutiny".
In October 2015, HM Inspector of Constabulary Mike Cunningham said: "Humberside Police has a limited understanding of the current and future demand for its services and, as it is unable to fully match resources to demand in some important areas, this affects its ability to provide a good service to the public."
But on Thursday it emerged that Chief Constable Lee Freeman and the Crime Commissioner Keith Hunter were told the force was being "moved out of engagement" with the watchdog.
'Hard work'
Mr Hunter said: "Humberside Police has now been moved out of engagement by HMIC and is now under the normal inspection routine which all forces are subjected to.
"This decision is testimony to the hard work undertaken by the chief constable and his management team, who have been in place for a relatively short period of time, and all the officers and staff of Humberside Police."
Mr Freeman added: "I think that the decision of HMIC reflects the efforts of our officers and support staff who have been working hard, along with senior leaders, to make sure that improvements are made.
"There is more to do and we will keep the momentum going as we continue to make even more improvements and deliver a service that the people in our communities deserve."