Humberside PC sacked for threatening Hull pub bouncer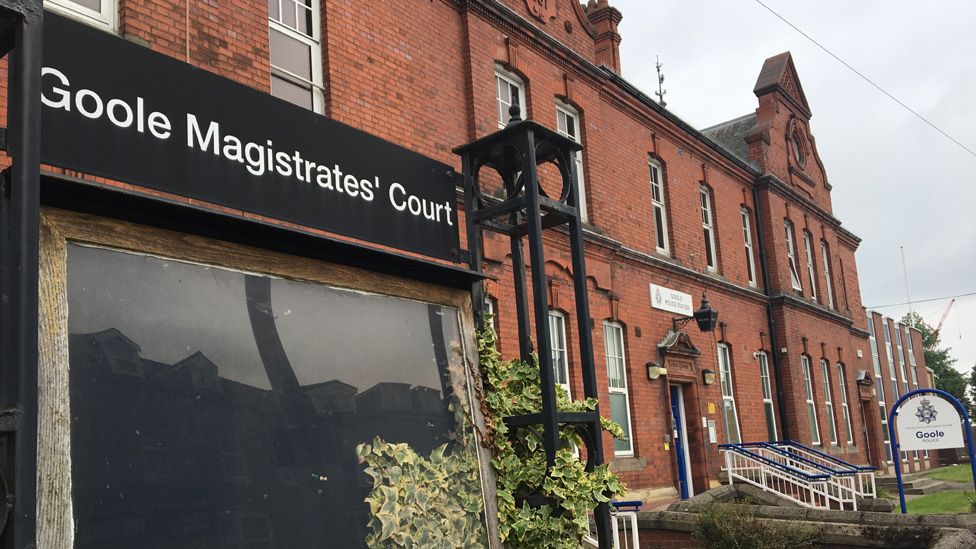 A Humberside Police officer has been sacked for telling a doorman he would "smash his head in" after being refused entry to a pub.
PC Mark Baird had drunk "in excess of 10 pints" when he verbally abused the Polish national in Hull, a misconduct hearing sitting in Goole was told.
The disciplinary panel ruled "dismissal was the only appropriate outcome".
The officer, who was off duty and with two friends, became aggressive after being turned away by the bouncer, who was working alone, on 8 November.
Mr Baird told the doorman "because of people like you I can't get in" and "hopefully, you're all going to get kicked out".
He then walked away but returned moments later saying: "I'm going to smash your head in."
The hearing heard he also told the bouncer to "speak English" before mimicking his accent.
Panel chair Simon Mallet said the officer's abuse towards the bouncer was "prolonged and persistent lasting for 10 minutes".
He said Mr Baird's "conduct undermined the force's responsibility in tackling antisocial behaviour".
The officer "used language which was perceived as racist and this undermines" the force's work to tackle race hate crime, added Mr Mallet.
But the panel said it took into consideration the officer's personal problems and that his conduct was "out of character".
Footage of the incident, which was filmed on a mobile phone, showed the officer slurring his words.
Mr Baird apologised and admitted his behaviour amounted to gross misconduct, but denied being intentionally racist.
In a statement, the doorman said he was "used to getting a level of abuse" but that it "worried me that he said he was a police officer".
Related Internet Links
The BBC is not responsible for the content of external sites.