Dementia patients' items stolen from Hull hospital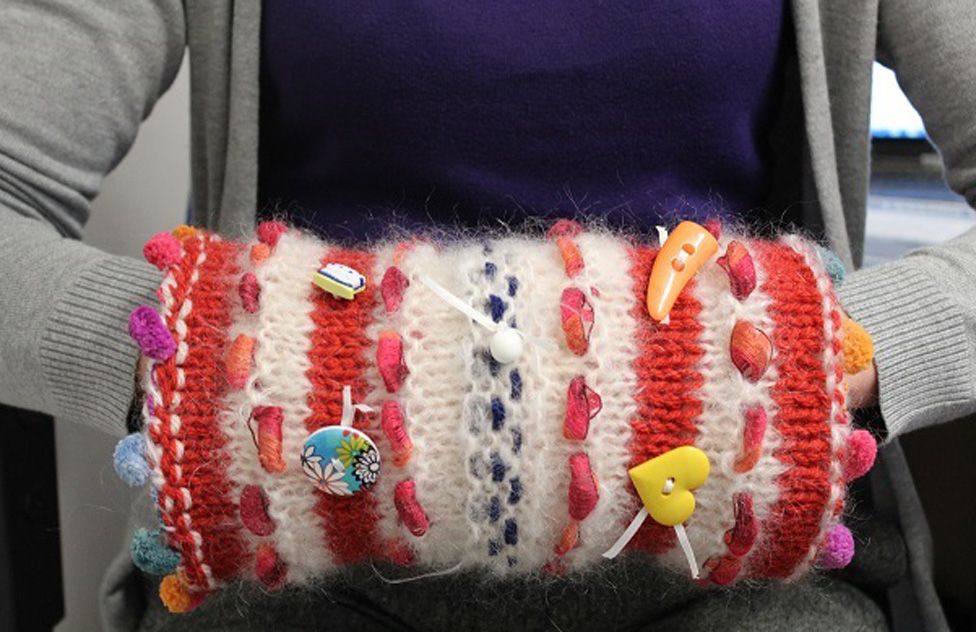 Thieves have stolen aids designed to comfort dementia patients from a hospital.
A number of "twiddle muffs" were taken from the fracture clinic at Hull Royal Infirmary on Tuesday.
It comes after vintage teapots, dishes and photographs were stolen from a waiting area, designed like a 1960s lounge to ease dementia patients, last month.
The hospital is increasing security patrols in the area.
The "twiddle muffs" - knitted woollen tubes adorned with buttons and zips - were donated to the fracture unit and help keep patients calm during treatment by giving them something to play with.
Ron Gregory, Hull and East Yorkshire Hospitals NHS Trust's security manager, said: "It is ridiculous that we are having to take such action in a hospital where people dedicate their careers to helping others.
"These thefts are really upsetting the staff in our fracture clinic, who have gone out of their way to create this area, used their own money to buy so many of the items or have arranged donations to help the people they are looking after."
The hospital is appealing for knitters to help them replace the "twiddle muffs".
Related Internet Links
The BBC is not responsible for the content of external sites.