Bridlington lifeboat volunteer forced to retire at 70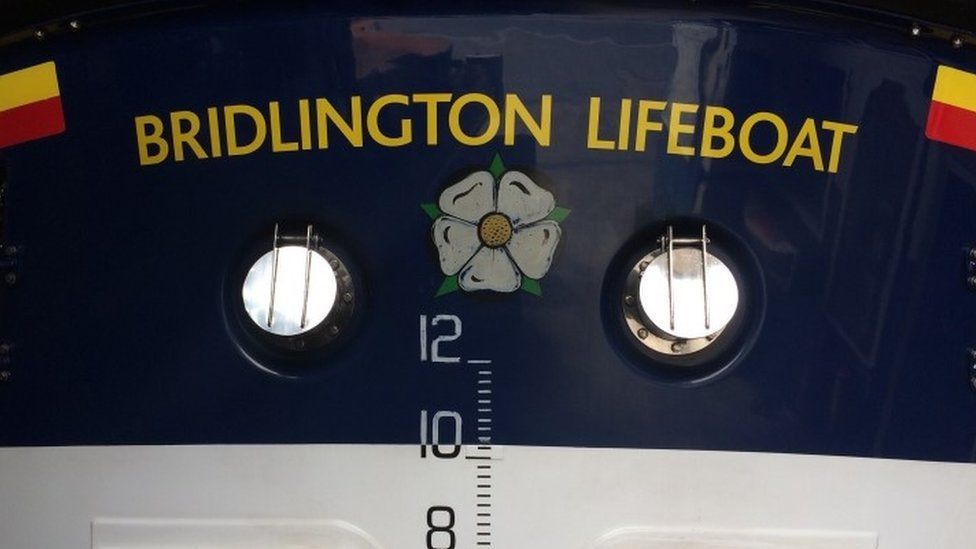 The family of a lifeboat station volunteer who has been forced to retire after 48 years say they are "disgusted" at the way he has been treated.
Paul Staveley, 70, who carried out cleaning duties at Bridlington RNLI after spending many years on the boats, was stood down last week.
His wife Carole said he was still proud to be involved "doing the jobs nobody else wants to do".
In response, the RNLI said it has set retirement ages for operational roles.
Posting on social media, Mrs Staveley said her husband, who retired from active duty on the boats when he was 55, was still highly involved at the station.
"It was a very big part of his life. So, to be told this after 48 years I am disappointed and disgusted at the way he has been treated," she wrote.
She said what made matters worse was her husband was only told the news at a training session last week after they returned from a family holiday.
"If the situation had been dealt with in a more professional manner maybe he would not have felt so let down," she added.
In a statement, the charity said: "The RNLI is an emergency service and as such has a duty to protect our volunteers and staff while they are engaged in operational activity.
"We have set retirement ages for all operational roles to ensure our volunteers are able to operate safely and effectively in what can often be a challenging and dynamic environment, whether this is at sea, on the beach or in the lifeboat station before and after a rescue."
Mr Staveley, who the RNLI said has already worked five years past its standard retirement age, has been offered a non-operational role - such as taking people on tours around the station.
Related Internet Links
The BBC is not responsible for the content of external sites.