Man's body found in Scunthorpe toxic algae pond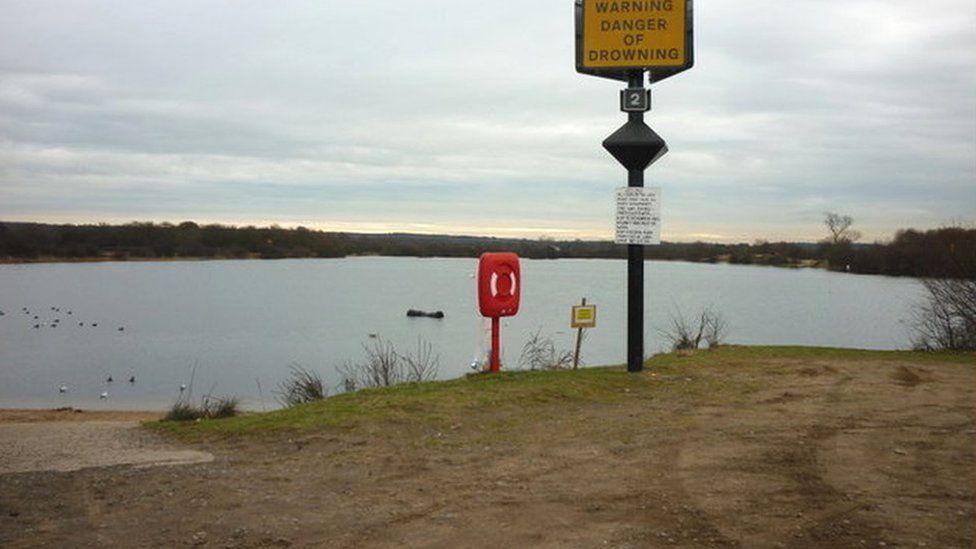 A man's body has been found in a pond where a toxic algae outbreak in the water had been declared.
Maciej Dymowski, 23, was found in the water at Ashby Ville in Scunthorpe on Monday, Humberside Police said.
Last week, visitors were warned by North Lincolnshire Council of the dangers of swimming in the pond because of the blue green algae.
Police said they were still investigating the death but could not confirm whether the algae was a factor.
A post-mortem examination is to take place later, police added.
"Visitors to the nature reserve must not go in or near the water, or let their dogs go in the water," the council added.
Algal blooms in inland waters
Algae occur naturally in inland waters
When conditions are ideal for growth, an algal bloom can occur
Cyanobacteria or blue-green algae, a type of blooming algae, can produce toxins
These toxins can kill wild animals, livestock and pets
They can also harm people, producing rashes after skin contact and illnesses if swallowed
Warning signs have been put up and a warden has been on site to explain the dangers.
The algae has been reducing at the pond but visitors were warned "to stay vigilant and stay clear of the water", the council said.
Councillor Ralph Ogg said: "Despite the warning signs and our officers on site speaking to visitors, we have still had people swimming in the pond at Ashby Ville."
Related Internet Links
The BBC is not responsible for the content of external sites.